Marjorie Lord Dies: 'Make Room For Daddy' Actress Was 97 *Deadline Hollywood* By Ross A. Lincoln December 11, 2015 Marjorie Lord, best known for playing Kathy "Clancy" Williams opposite Danny Thomas on the 1950s and 60s sitcom Make Room For Daddy and later the revival Make Room For Grandaddy died November 28 from natural causes, the LA Times reported. She was 97. Born Marjorie Wollenberg in 1918 in San Francisco, she soon moved to New York City when her father's job transferred him, and her acting career began young as she made her Broadway debut at 16 in The Old Maid.

She was married three times: to John Archer from 1941–1955, Randolph Hale from 1958–1974, and Harry Volk from 1976 until his death in 2000. Among her survivors is her daughter, Oscar-nominated actress
Anne Archer
. She also published her memoir, A Dance and a Hug, in 2004.
Marjorie Lord's westerns – actress:
Border Café – 1937 (Janet Barry)
Timber! – 1942 (Yvette Lacour)
Masked Rider – 1949 (Gale 'Diablo Kid' Trevett)
The Lone Ranger (TV) – 1950, 1955 (Kitty McQueen, Sheriff Clare Lee)
The Adventures of Kit Carson (TV) – 1951 (Alice Kincaid)
Down Laredo Way (TV) – 1953 (Valerie)
Hopalong Cassidy (TV) – 1954 (Adele Keller)
Wagon Train (TV) – 1957 (Mary Palmer)
Zane Grey Theater (TV) – 1957 (Amy Marr)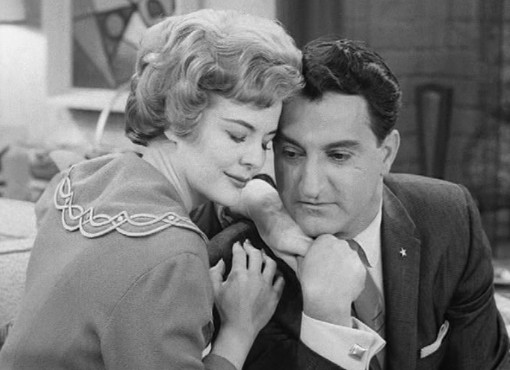 Ann Archer was on Little House "Doctor's Lady"