JW wrote:

no i have never read them who wrights them
Excellent! I think you might like them. They were both made into movies but I read the books first and loved them. Here is more information about each of them:
This book is usually an assigned book at school... I read it in 7th grade and even though it was an assigned book, I really loved it and the movie.
The Outsiders Bookcover & Movie Clip
Book written by: Susan E Hinton
The Outsiders is an account of a traumatic time in the life of fourteen-year-old Ponyboy Curtis. Hinton explores the themes of class conflict, brotherly love, friendship, and coming of age by following two rival gangs, the Greasers and the Socs (short for "Socials"), who are separated by social-economic status and political beliefs.
The Neverending Story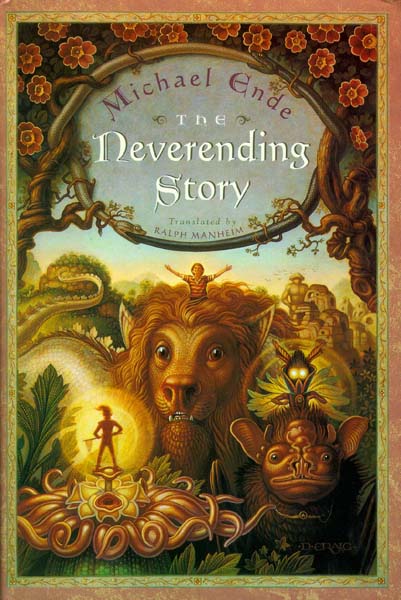 Written by Michael Ende
The story begins with a lonely boy named Bastian and the strange book that draws him into the beautiful but doomed world of Fantastica. Only a human can save this enchanted place--by giving its ruler, the Childlike Empress, a new name. But the journey to her tower leads through lands of dragons, giants, monsters, and magic--and once Bastian begins his quest, he may never return. As he is drawn deeper into Fantastica, he must find the courage to face unspeakable foes and the mysteries of his own heart.