This week's Spotlight focuses on one of our newest members - Rider! Glad to have you with us! Thanks for joining in on the fun and for letting us get to know a little bit more about you!
Getting to Know Rider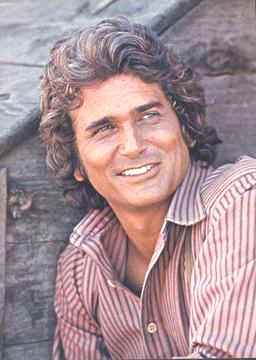 How did you get interested in LHOTP?
I got interested in LHOP after watching Bonanza for 5 years.


Which came first for you: the books or the TV series?
The TV series came before the books.
If you've read any of the books, which one do you like best?
I've only read the first 2 books & I love "Little House on the Prairie"!!
How often do you watch the TV series?
I watch the TV series on Sunday mornings & twice a week on the PC; I wish it was more though!
Have you watched other productions of LH? If so, did you like them?
I saw the LHOP mini-series by Ed Friendly & HATED IT!!!
Did you get to see the LHOTP musical with Melissa Gilbert?
I didn't see the musical & WISH I DID
Do you have a favorite character?
My favorite characters are Charles & Caroline.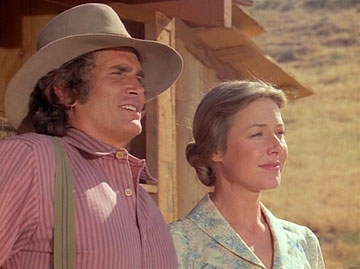 Do you believe that the moral lessons that Little House taught helped to make you a better person?
The moral lessons make everyone better!!
Is there an episode that stands out in your mind as a favorite?
"The Hunters" is my favorite episode; but I don't wish to say why.
Do any of the episodes move you to tears? If so, why?
"Look Back to Yesterday" & "A Child With No Name" mak eme cry because Laura cries over her brother & son dieing.
Who do you most relate to?
I mostly relate to Charles because people don't always see/like his point of view.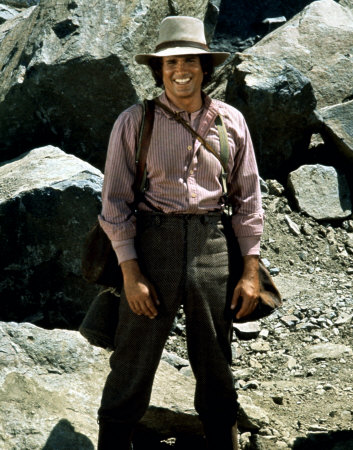 Where were you born?
I was born & live in Chicago IL
How many states/places have you lived in?
I have only lived in Chicago!
How many people are in your family?
There are over 40 people in my family.
Have you ever been married? / Are you married?
I am 14; so I'm not married.
Do you have children?
No Kids!!
Do any others in your family share your affection for Little House on the Prairie and Laura Ingalls Wilder's work?
I am THE ONLY LHOP fan in my family!!

Have you met any of the cast members?
I never met any of them; but I wish I had met Michael Landon & would love to meet Karen Grassle or Melissa Anderson!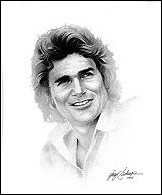 Do you own anything Little House related?
I own the LHOP Pilot episode!
Have you met any of the board members?
I know 3 board members who are great friends of mine!!
How long have you been a member on the LH board?
I've been a member for 5 months.
What are some things that you enjoy doing to relax?
I listen to music, write stories, or watch Michael Landon to relax.
What season do you like best? Spring, summer, autumn or winter?
I like summer; BIKE RIDING!!
What season were you born in?
I was born in late summer.
What is your favorite holiday?
I like Christmas/Halloween!
What has been your biggest challenge?
My biggest challenge is Algebra class!
What are some of your best memories?
My best memories are of LHOP!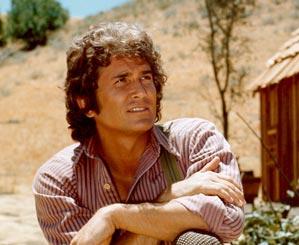 What is one of the things you like best about our LH board?
I like the LH board because we can talk about episodes/cast!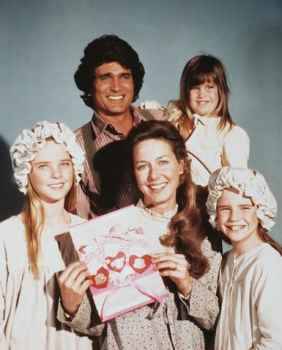 Were you shy or outgoing as a child?
I am always outgoing!
What did you want to be when you were growing up, and did that pan out?
I haven't grown-up yet :P
What was your first pet?
My first pet was a dog!
Did you go to your prom? If so, what was the theme & style of the time?
I'm homeschooled; we don't have proms.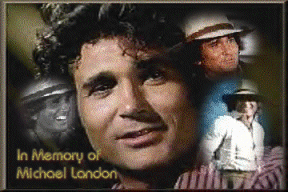 ~~~~~~~~~~~~~~~~~~~~~~~~~~~~~~~~~~~~~~~~~~~~~~~~~~~~~~~~~~~
You may have noticed a trend. . .
. . . Rider asked to have pictures of Michael Landon in her Spotlight, so there you are, Rider! I hope you like it. And thanks again for letting us get to know you a little better!