I may be going away this evening, so I thought I'd post the Spotlight before I head out. This week we get to know one of our newer members! Thanks for taking the time to fill out the questionnaire!
How did you get interested in LHOTP?
My parents and I watched the show while I was growing up. I read the books in grade school.
Which came first for you: the books or the TV series?
TV series


If you've read any of the books, which one do you like best?
The Long Winter


How often do you watch the TV series?
Hmmm... I go through phases where all I watch is LHOTP, and then I will go a week or so without watching any LHOTP. On average, though, I watch it at least weekly.


Have you watched other productions of LH? If so, did you like them?
Nope, never saw another production of LHOTP


Did you get to see the LHOTP musical with Melissa Gilbert?
No! I was out of town while she was in town!


Do you have a favorite character?
Yes! Caroline Ingalls. But I really enjoy the entire cast of the show. Even Albert!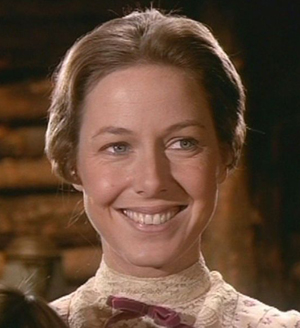 Do you believe that the moral lessons that Little House taught helped to make you a better person?
Yes



Is there an episode that stands out in your mind as a favorite?
I have two that are tied for first place: "Country Girls" and "Laura Ingalls Wilder."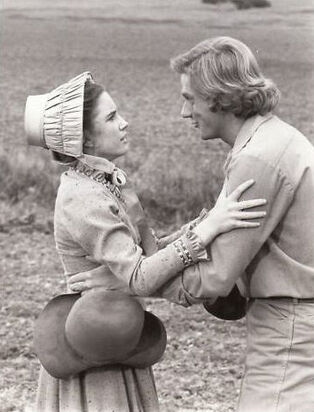 Do any of the episodes move you to tears? If so, why?
Oh, yes!! For me, the saddest two episodes are "The Music Box" and "Laura Ingalls Wilder." Sadder things happened on the show, sure, but these two episodes ALWAYS make me cry, regardless of how many times I've seen them. I also find "IBWAYDA," "TLIMS (Pt 1)," "The Man Inside," A Child With No Name," "The Election," and "Little Women" very emotional.



Who do you most relate to?
Hmmm... that is a good question. Laura, maybe?


Where were you born?
Golden Valley, MN


How many states/places have you lived in?
I've lived in Minnesota my entire life


How many people are in your family?
Two brothers


Have you ever been married? / Are you married?
Yep, I am married and have been for 12 years.


Do you have children?
No


Do any others in your family share your affection for Little House on the Prairie and Laura Ingalls Wilder's work?
My mom is obsessed with LH. I made her a LH trivia game so I rewatched every single episode to get specific information for my questions. While I did this, my husband would watch with me (he'd never seen the show before), and liked it so much that he began watching the episodes without me!


Have you met any of the cast members?
Only Dean Butler (so nice!!) and Alison Argrim (a riot!) but I would LOVE to meet more of them!


Do you own anything Little House related?
I own a plate with Ma and Laura in Oleson's Mercantile on it. It's called "Caroline's Eggs." My mom bought it for me while we were in Walnut Grove. I own a few books by cast members of the show. I do not own the DVDs as I am waiting for a Region 1 release of the UNCUT episodes!! But I did buy the 'Wagon' set for my mom and she lets me borrow them.


Have you met any of the board members?
Not that I know of!


How long have you been a member on the LH board?
Less than a week! (Savannah's note: That was when Jillybean originally wrote her answers. She's been a member since 6/22.
)


What are some things that you enjoy doing to relax?
Read (mostly non-fiction), watch TV,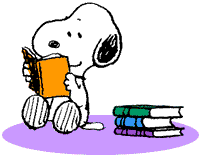 What season do you like best? Spring, summer, autumn or winter?
Autumn!


What season were you born in?
Autumn (I wonder if that's why it's my favorite??)


What is your favorite holiday?
Christmas

What is one of the things you like best about our LH board?
The sense of humor of most members


Were you shy or outgoing as a child?
Shy around strangers and at school, super talkative and annoyingly outgoing around family and friends

What was your first pet?
A cat named "Gray"


Did you go to your prom? If so, what was the theme & style of the time?
Yep. I went with my then boyfriend who is my now husband. The theme was "Save the Best For Last" (based on that crappy song by Vanessa Williams). The style was early 90s. Mall hair. Lots of sweetheart necklines and big sleeves.


~~~~~~~~~~~~~~~~~~~~~~~~~~~~~~~
Thanks for letting us know a little more about you!
And I hope we see you on the board more often!