'Real Housewives of Beverly Hills' star Kyle Richards sells sitcom pilot.................
Before she starred on "The Real Housewives of Beverly Hills," Kyle Richards was best known for her recurring roles on TV series' like "Little House on the Prairie" and "ER." Now the actress-turned-reality-star has revealed she has plans to return to acting.
Richards recently told Parade magazine: "I only stepped away from acting when I was pregnant and my babies were little. I was on 'ER' for ten years on and off. I was pregnant during some of it and hiding my stomach in my scrubs. I really have a passion [for acting]. I actually sold a pilot. I can't say what network but it's a half-hour sitcom. I can't say yet [what it's about] but I'm really excited about it."
Kyle in a sitcom? Now that's something new! Her past TV credits are almost all from the drama genre—and who can forget her scary big screen roles in "Halloween" and "The Watcher In the Woods?"
In an AP interview earlier this year, Richards revealed that the pilot was based around her life.
"It's basically my life being a juggling mom, wife and being on a reality show," she said, before adding that if she didn't play herself on the show she'd want "somebody that's really funny and could capture the humor of being a mom and all the humor that comes with being on a reality show."
"So maybe Jennifer Aniston or Jenny McCarthy," she said.
Season 3 of "The Real Housewives of Beverly Hills" will debut this fall on Bravo.
Little House - 19 Episodes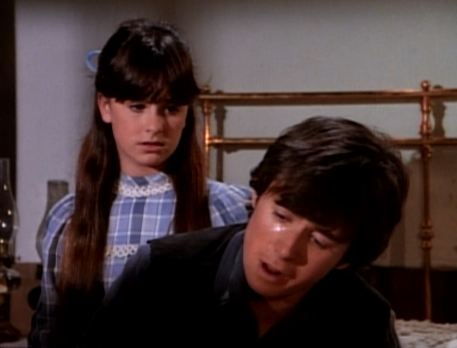 Real Housewives