I've been gone for a week, visiting California and noticed this when I got back. Am posting this basically for Rob. One of the actresses in his favorite movie of all time has died. I do not know if you have seen this or not Rob, and I certainly hate to be the bearer of bad news. However, she, just like Bela, lived a good long life..It seems as though all of the giants in the industry are leaving us............I know Rob, that this will be a hard blow for you, since she not only appeared in Plan 9, but The Andy Griffith Show as well......My heart felt sympathy goes out to you!  
She appeared as a stewardess in his legendary 1959 film "Plan 9 From Outer Space"
Writer-director Ed Wood's wife Norma McCarty, an actress who appeared in his infamously great 1959 film Plan 9 From Outer Space, has died. She was 93.
McCarty died peacefully on June 27 at Santa Clarita Convalescent Hospital in Newhall, Calif., her son by a previous marriage, Michael McCarty, told The Hollywood Reporter.
Norma McCarty played the stewardess Edith in Plan 9 From Outer Space, Wood's ultra-low-budget film about aliens who resurrect Earth's dead in an attempt to thwart the creation of a weapon that could destroy the universe. Bela Lugosi is famously seen in scenes shot for other films just before his death in 1956.
According to her son, McCarty met Wood on a studio lot when she was working on the CBS series Gunsmoke, and they were wed on a soundstage in October 1955. Weeks later, Wood admitted to her that he was a cross-dresser, and she, with two young sons at the time, booted him from their home.
"I'd find my nightgown on the bed when I got home from work and said, 'I didn't wear that last night.' But it never dawned on me that he might be wearing these things," McCarty said in an interview for a 1999 installment of the series E! Mysteries & Scandals.
It has been widely reported over the years that McCarty had the marriage annulled and that Wood went on to marry actress Kathleen O'Hara, who was in Wood's Night of the Ghouls (1959). But film archivist Wade Williams, who told THR that he now owns the copyright to five Wood films, said he had close ties to all three and that McCarty was legally Wood's wife until the filmmaker's death in December 1978.
O'Hara was portrayed by Patricia Arquette in Tim Burton's 1994 movie Ed Wood, based on a book by Rudolph Grey. McCarty was not represented in the film adaptation, which starred Johnny Depp as Wood.
McCarty was born Dec. 18, 1920, in Arkansas and grew up in Kansas City, Mo. In the 1940s, she moved to Manhattan Beach, Calif., and was hired by Eagle Lion Studios to work the switchboard and then served as a receptionist for MGM.
She also appeared on such series as Perry Mason, Superman, That Girl and The Andy Griffith Show, her son said.
Survivors include her other son, John.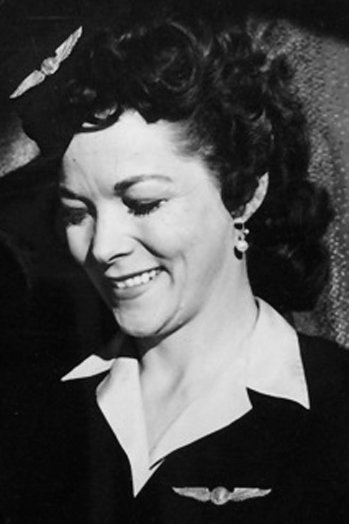 She also appeared on such series as Perry Mason, Superman, That Girl and The Andy Griffith Show, her son said.
Survivors include her other son, John.
Out of respect for Rob, Fife Productions will close for one week of mourning starting Sunday, August 23rd.