All of Us should wish Donald Elson a Very Happy Birthday!
Donald will be celebrating his 90th birthday next Sunday, March 31. He is still actively
involved in the arts, continuing to audition for commercials, TV shows, and as a member
of Theatre West (his acting workshop).
Donald is one of the few surviving character cast members of Little House On The Prairie.
I spoke to his lovely wife while doing his biography for the forum.
I'm posting this early
because I will send this link to him on March 31st. I Know you will join me in sending him Birthday wishes!
Dave
He Played Fred The Bartender in Winoka. He was in
"As Long As We're Together"
"There's No Place Like Home"
"Blind Journey"
Donald As Fred (Right) opposite Leon Charles (Standish)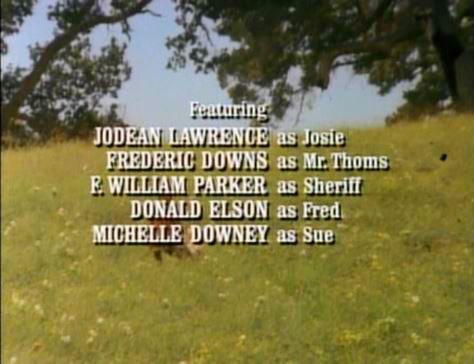 "Albert, do you REALLY think you are old enough to know what love is?"
"I must be Pa. I love you, I have for a long time."