He will be undergoing radiation and chemotherapy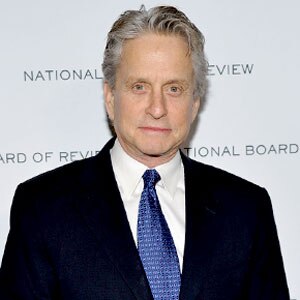 Michael Douglas' most basic instinct right now is staying healthy.
The Oscar winner has been diagnosed with a tumor in his throat and is seeking immediate treatment, his rep tells E! News.
According to publicist Allen Burry, Douglas will undergo eight weeks of radiation and chemotherapy.
No word whether the lump in his throat is benign or malignant, but doctors have given Douglas an excellent prognosis and expect he'll make a full recovery.
"I am optimistic," the 65-year-old actor said in a brief statement.
Douglas will next be seen onscreen reprising his role as disgraced moneyman Gordon Gekko in the anticipated sequel Wall Street 2: Money Never Sleeps, due out Sept. 24.