Veteran 'Will and Grace' actress Shelley Morrison dies at 83
Born: 10/26/1936, New York City, New York, U.S.A.
Died: 12/1/2019, Los Angeles, California, U.S.A.
Shelley Morrison, an actress with a 50-year career who was best known for playing a memorable maid on "Will and Grace," has died.
Publicist Lori DeWaal says Morrison died Sunday at Cedars-Sinai Medical Center in Los Angeles from heart failure. She was 83.
Morrison played Rosario Salazar, a maid from El Salvador, in the original run of "Will and Grace" from 1999 to 2006, becoming part of a cast that won a Screen Actors Guild award for best ensemble in a comedy series.
Before "Will and Grace," Morrison was best known for playing Sister Sixto on "The Flying Nun" alongside Sally Field from 1967 to 1970.
She guest-starred on dozens of television series starting in the early 1960s, and appeared in films alongside Gregory Peck, Anthony Quinn and Salma Hayek.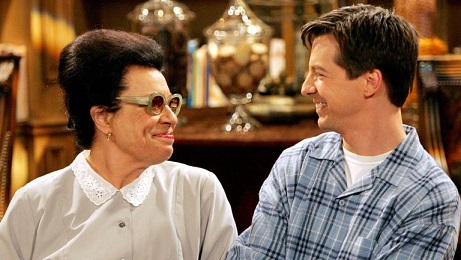 "Albert, do you REALLY think you are old enough to know what love is?"
"I must be Pa. I love you, I have for a long time."