Laura Ingalls Wilder Historic Home and Museum:
"American Masters: Laura Ingalls Wilder: Prairie to Page DVD"
Description: American Masters: Laura Ingalls Wilder: Prairie to Page presents an unvarnished look at the unlikely author whose autobiographical fiction helped shape American ideas of the frontier and self-reliance. A Midwestern farm woman who published her first novel at age 65, Laura Ingalls Wilder transformed her frontier childhood into the best-selling "Little House" series.
The documentary delves into the legacy of the iconic pioneer as well as the way she transformed her early life into enduring legend, a process that involved a little-known collaboration with her daughter Rose. Featuring never-before-published letters, photographs and family artifacts, the film explores the context in which Wilder lived and wrote, as well as the true nature of her personality. Directed and produced by Emmy
-Award winner Mary McDonagh Murphy (Harper Lee: American Masters). This year marks the 85th anniversary of the publication of Little House on the Prairie (1935).
Producer: Atticus Brady, Julie Sacks, Junko Tsunashima, Mary McDonagh Murphy
Executive Producer: Michael Rosenfeld, Michael Kantor
Production Company: Twin Cities PBS; American Masters Pictures; Mary Murphy & Company, LLC
Copyright Year: 2020
Rating: TV-PG
Director: Mary McDonagh Murphy
Writers: Mary McDona
Number of Discs: 1
Length: 83 minutes
To Purchase follow the link:
ORDER HERE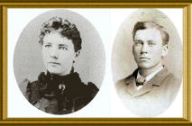 CANCER FREE!!!  April 9, 1998-April 9, 2022-I AM A SURVIVOR!!!