This work of edible of art was whipped up for a Toronto man who wanted to spoil his wife for her 40th birthday.
A gourmet cupcake is thought to be the world's most expensive at the jaw-dropping price of $900.
The pricey dessert has a chocolate buttercream made from Jamaican brand Blue Mountain Coffee, which is one of the finest in the world.
A blend of sea salt from Camargue, France, organic sugar cane, Valhrona Cocoa powder and Tahitian vanilla beans also make the mouth-watering treat.
But perhaps the real icing on the cake is the pastry cream made with Krug Collection Brut champagne, Rosewood Estate Honey and an essence of Tahitian vanilla beans.
A bottle of that type of champagne can cost around $830.
The frosting on the cupcake is prepared with Normandy butter made by a historic French butter cooperative and is mixed with 70% Amedei chocolate.
According to Canada-based custom sweetmaker Le Dolci, the Amedei chocolate delivers 'undertones of honey, caramel, lavender, vanilla, banana and orange blossom'.
Owner Lisa Sanguedolce said: "The cupcake sits in a handmade, edible chocolate cup garnished with crunchy pearls and dusted with 24-karat gold flakes.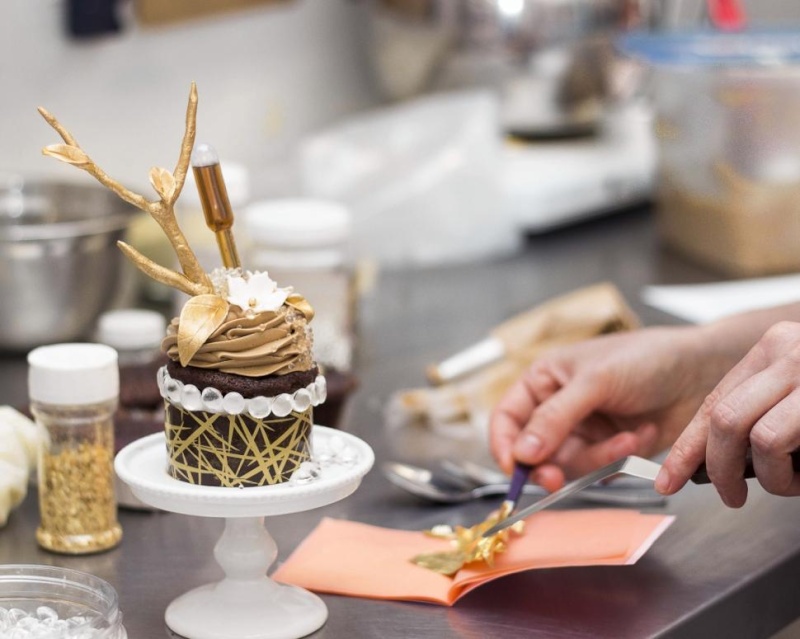 "Albert, do you REALLY think you are old enough to know what love is?"
"I must be Pa. I love you, I have for a long time."