Laura Ingalls Wilder Historic Home and Museum
To celebrate the 75th anniversary of Laura Ingalls Wilder's timeless classic, this gorgeous hardcover edition features Garth Williams's
charming illustrations in vibrant full color. For anyone who has ever read and loved LITTLE HOUSE ON THE
PRAIRIE
, and for those who have yet to discover Laura's world, this is a volume to cherish.
The 75th Anniversary edition of a timeless American classic also includes:
Exclusive letters from Laura
Behind-the-scenes features from the Little House on the
Prairie
Musical
A Little House activity and more!
Follow the link to purchase:
Order Here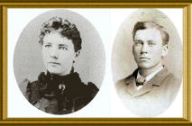 CANCER FREE!!!  April 9, 1998-April 9, 2022-I AM A SURVIVOR!!!