It's Friday, and after a rather hectic week last week, I'm back to being able to post Spotlights! I missed having one last week! This week we're getting to know one of our newer members - Annie K Ingalls. Glad to have you with us, Annie, and I hope we see you around the board more often! And now it's time for:
How did you get interested in LHOTP?
I got interested in Little House when i was real little and my Mom brought home a video of A Harvest of Friends. I was hooked from then on although I didn't get to watch many of the eps other than Christmas on Plumb Creek for a long time after AHOF.


Which came first for you: the books or the TV series?
The TV series came first; I remember watching the above episode and then my Dad pulled out Little House in the Big Woods and he read it to me.


If you've read any of the books, which one do you like best?
Oh, that's a tough question; I'd have to say Little House on the Prairie.


How often do you watch the TV series?
Every day since we now have the complete set on DVD!


Have you watched other productions of LH? If so, did you like them?
Yes, I have been watching the newer one that was on tv not that long ago and it's pretty good; I like the original better though.


Did you get to see the LHOTP musical with Melissa Gilbert?
Nope.


Do you have a favorite character?
Charles Ingalls is my favorite all the way. :)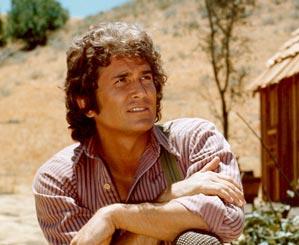 Do you believe that the moral lessons that Little House taught helped to make you a better person?
I don't know, but they inspire me to be a better person.


Is there an episode that stands out in your mind as a favorite? I have two:
A Harvest of Friends and The Hunters


Do any of the episodes move you to tears? If so, why?
Good question; probably The Lord is My Shepherd, when Charles has given up hope of ever finding Laura again and then he sees the cross floating in the water.


Who do you most relate to?
Probably Laura since I can be a hot-head at times and I always have been a tomboy, wanting to go fishing and playing cowboys and Indians.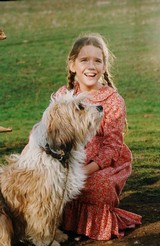 Where were you born?
Clark County, Ky.


How many states/places have you lived in?
Only one and I have lived in the same house all my life.


How many people are in your family?
Four including Mom and Dad, that is unless you want extended family....


Have you ever been married? / Are you married?
Nope, although I would love to be, especially if he has Charles's morals.


Do you have children?
Nope.


Do any others in your family share your affection for Little House on the Prairie and Laura Ingalls Wilder's work?
All of them, except one.


Have you met any of the cast members?
Nope.


Do you own anything Little House related?
Other than the books and DVDs, no. I used to have the paperdolls and have no clue where they ended up going.


Have you met any of the board members?
Not face to face, but I have a couple of friends who joined up that I know from a Bonanza forum and we all love Little House.


How long have you been a member on the LH board?
I just joined May 31st 2011!


What are some things that you enjoy doing to relax?
Reading, writing, and listening to Celtic or 70s music.


What season do you like best? Spring, summer, autumn or winter?
Autumn


What season were you born in?
Winter


What is your favorite holiday?
Thanksgiving: less mess, and great food.


What has been your biggest challenge?
Becoming bolder in asking questions, whether they are crazy or not.


What are some of your best memories?
Family Christmases in NY when all the extended family crowded into one living room!

How did you find this board?
A friend who also loves LHOP introduced me to it. Thank you, Rider!


What is one of the things you like best about our LH board?
I love your threads about the different episodes and seasons.


Were you shy or outgoing as a child?
Outgoing, although I gradually grew to be really shy once I was ten.


What did you want to be when you were growing up, and did that pan out?
Nope! I wanted to be a gymnast, but that didn't happen.


What was your first pet?
A gerbil named Peg-Leg Pete (he had three legs).


Did you go to your prom? If so, what was the theme & style of the time?
Nope, I was home schooled and didn't have a prom.



~~~~~~~~~~~~~~~~~~~~~~~~~~~~~~~~~~~~~~~~~~
Thank you for letting us get to know a little more about you, Annie!